The boys settling in for the 5 hour high speed train ride to Tianjin, our less than 24 hour pit stop on the way to Beijing. Mike had some meetings here. It was a lovely city, but the boys and I did not leave the hotel. We hung out at the indoor pool all morning and were back on the train to Beijing in the afternoon.
Friday was our first day in Beijing and we had a great day of sightseeing. Beijing is so different than Shanghai. Shanghai is all high rises, more like New York. Beijing has almost as many people (22 million), but because city center is considered to be so historical, tall buildings are not allowed. Only in the CBD (Central Business District) are high rises allowed. You can sort of see behind the goofballs the low skyline of the city…

Mike spent the day in meetings and we toured The Forbidden City: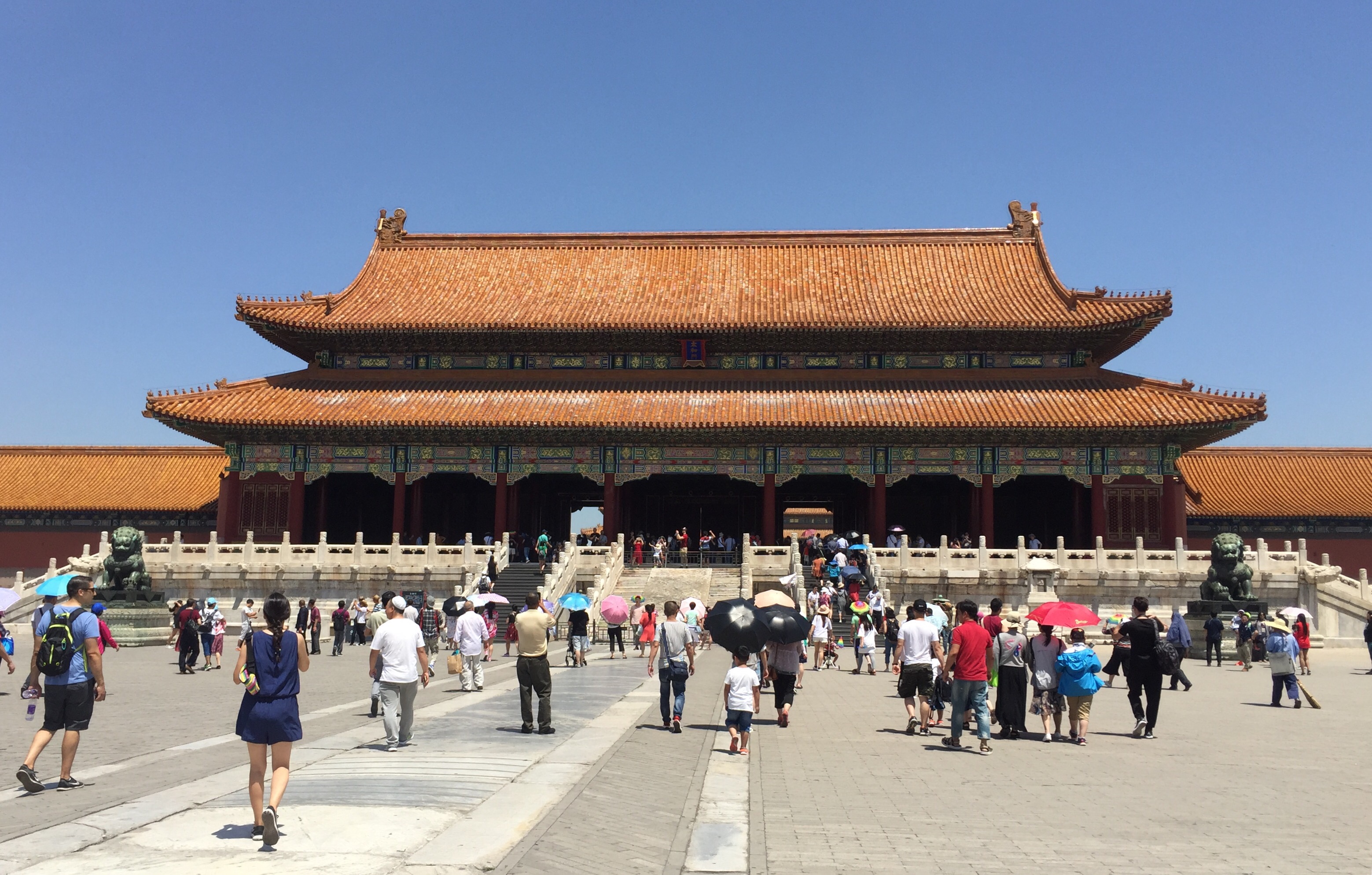 Tiananmen Square:
Beijing hutongs: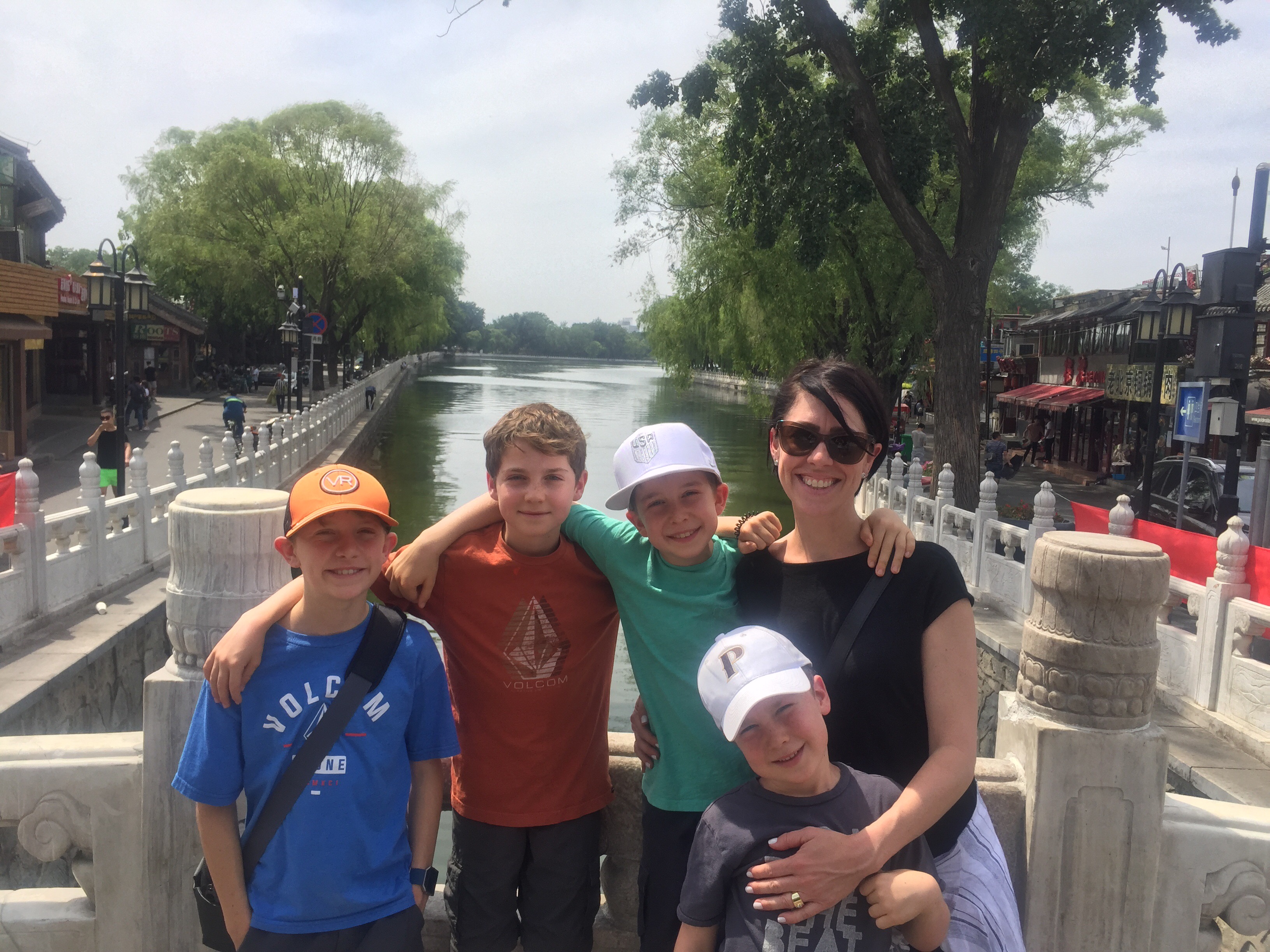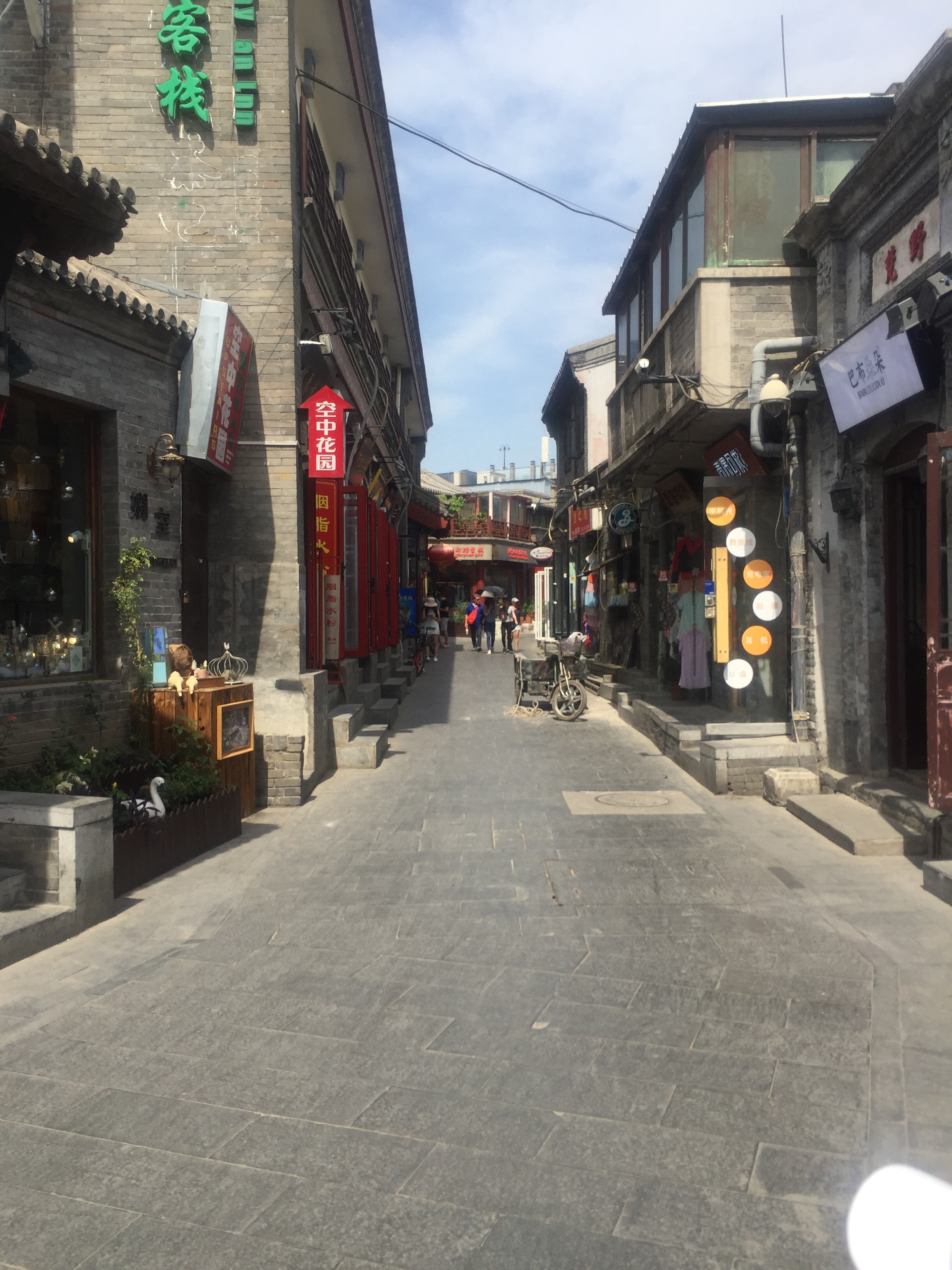 And The Temple of Heaven: 
 At the Temple of Heaven, the boys stood on the spot that the emperors prayed on as it was believed to be a direct line of communication to the god. Not sure these kids were talking to any god, but more than one Chinese visitor snapped photos of them on that stone. Some bold ones even hopped in and took a photo with the boys…. 
Knowing better than to try to navigate Beijing myself with 4 boys- we hired a tour guide for the two days. Jessie came highly recommended and it was the best money ever spent! The boys had a lot of fun with her. 
We would never have been able to cover so much in one day without Jessie. A driver picked us up at the hotel and shuttled us around to all the sights. She knew where to go, where to start, how to get tickets. More importantly, she knew what to skip and guided us toward things that would be interesting to the kids. She shared interesting facts and the history of things so the kids knew what they were looking at. It was also interesting, and good for them, to hear a Chinese person speak about China. It provided a sense of how they see their country and their place in the world. How their history has shaped their feelings on their government and even a little peek at how the Chinese are taught about their country's history.
Some unexpected highlights were :
How excited the kids were over a jewelry exhibit in one of the gates of The Forbidden City. I could not drag them out of there! Very unexpected. Here is one of a thousand pictures they took, Archer actually took this one. I'll let them post more…
Lunch at a local Chinese restaurant. We could have NEVER navigated this without Jessie. There is literally not one Chinese dish made without soy sauce (aka gluten). Jessie managed to get the kitchen to cook us some dishes that were gluten free. The boys had fun with the deep fried whole chicken, and I mean WHOLE CHICKEN. I'll let the boys go into detail…
Below is the very humble mausoleum where Chairman Mao is preserved. Not buried or entombed, but preserved and on display in a crystal case.  It was closed while we were in Beijing. After 40 years, they have to do some work on his body. Apparently the skin needs some refreshing. Perhaps it was for the best we missed it?!?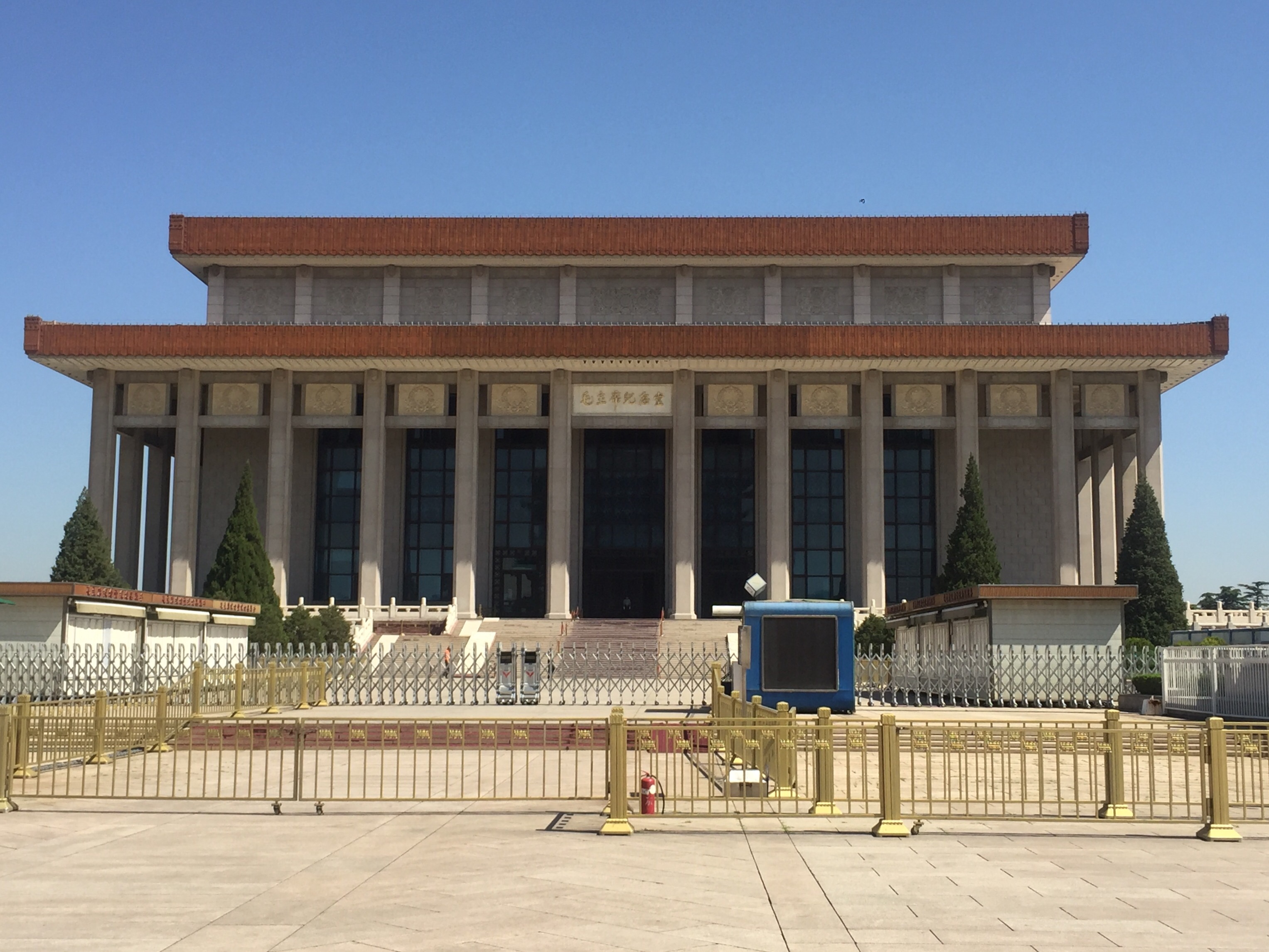 The boys taking a break in the shade:

It was over 100 degrees and sunny in Beijing that day. They were troopers, it was HOT. Tiananmen Square and The Forbidden are huge expanses of hardscape with no trees and little shade. By mid afternoon we were desperate enough to walk around with umbrellas! While perhaps a little unlucky with the heat, we were so lucky with the air quality. The AQI was under 100. In a city that has been known to reach AQI 800 – that is amazing. No masks needed!
In true O'Brien fashion, the day ended at a restaurant with Archer passed out.