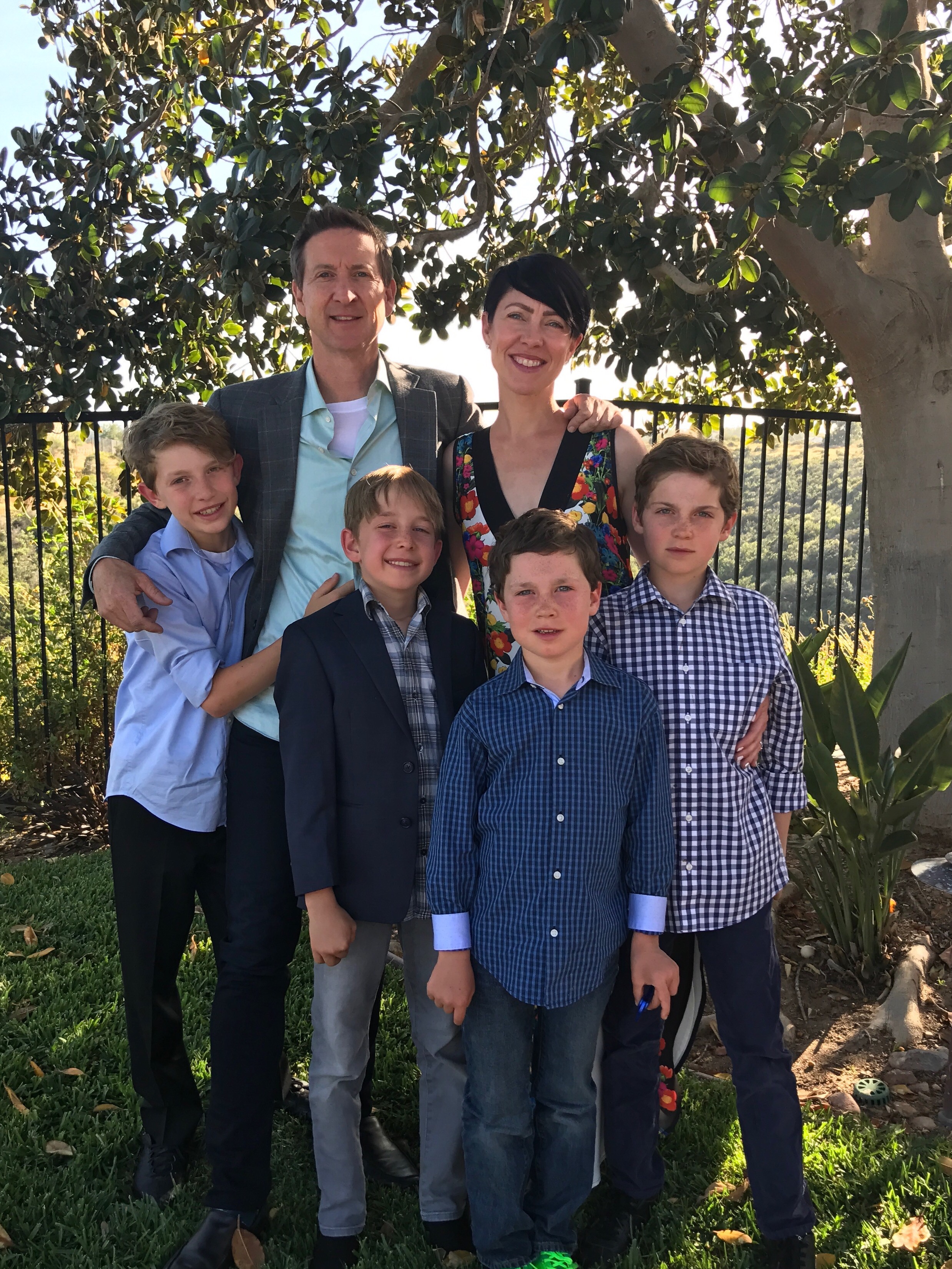 We have lots of visits planned with friends and family before we take off for China in just over 3 weeks!! Yesterday we enjoyed Easter Sunday with The O'Brien cousins, Uncle Matt, Auntie Cara, Auntie T and Bill and Cathy.
In yet another attempt to capture a decent pic of the 6 of us- the above is about as good as it gets. The below is what most photos of us look like. This one is particularly special as Lincoln looks like he is going to eat Archer….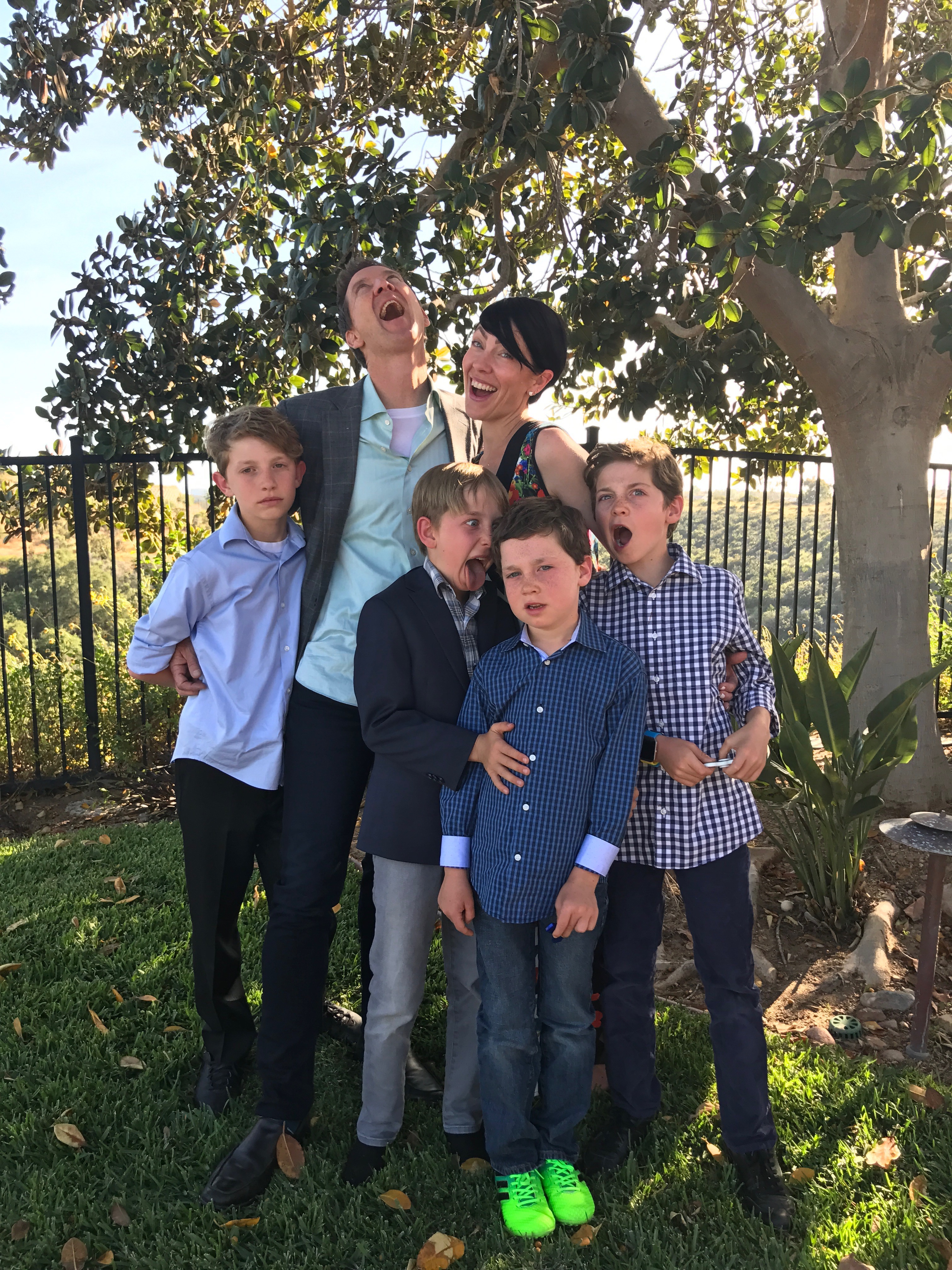 These crazy cousins always have a blast together.
Zaijian!