We lucked out on our apartment in Shanghai. The place we originally secured fell through when the current residents decided to prolong their stay. We ended up with a larger apartment in the same building for a great price. We choose this building mainly for its location (well, that and it actually offers apartments big enough for 6 people!). It is literally across the street from a huge park, a necessity for the boys. It also seems to be in walking distance of many services, shops and restaurants. It's walking distance to the bund, which is the area along the Huangpu River. Mike says The Bund is a fun area and especially beautiful at night. Fingers crossed we picked right – you never know about areas in a city until you are actually there.
There are not many photos of the building itself online, but here is one. The bottom few floors have retail/offices.  From what I understand, one tower is residential and the other is offices.  There is an outdoor pool and a tennis court on the fourth floor for residents.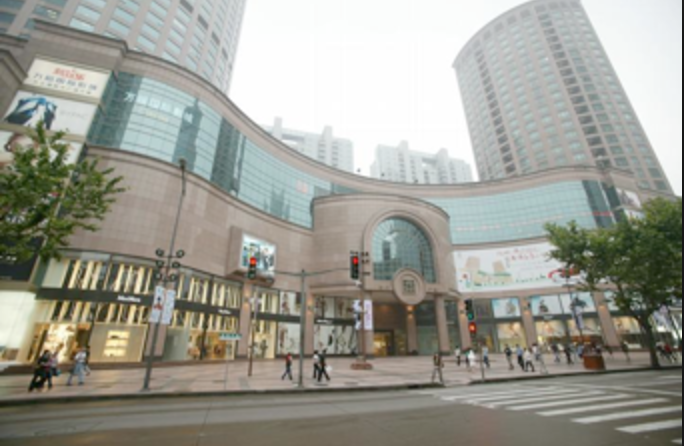 Here is the address with a simplified map of where our apartment is. Once I know the actual mailing address I'll share it.
We have two bedrooms plus an office on the 22nd floor. Whether we squeeze all 4 boys into one bedroom or use the office as a second bedroom remains to be seen. The real estate agent in Shanghai sent us these photos of the view from an apartment on the 18th floor- so ours should be similar.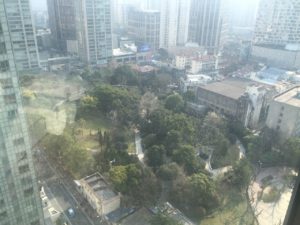 Zaijian!