This is what the boys looked like by the time we arrived to our apartment in Shanghai at 11PM Friday night.

Thanks to jet lag, this is what they looked like an hour later when we went to get food….
The first weekend has been great. We explored the adorable park across the street from our apartment. The boys particularly love the exercise equipment stationed throughout the park. Yes, the Chinese people actually use it….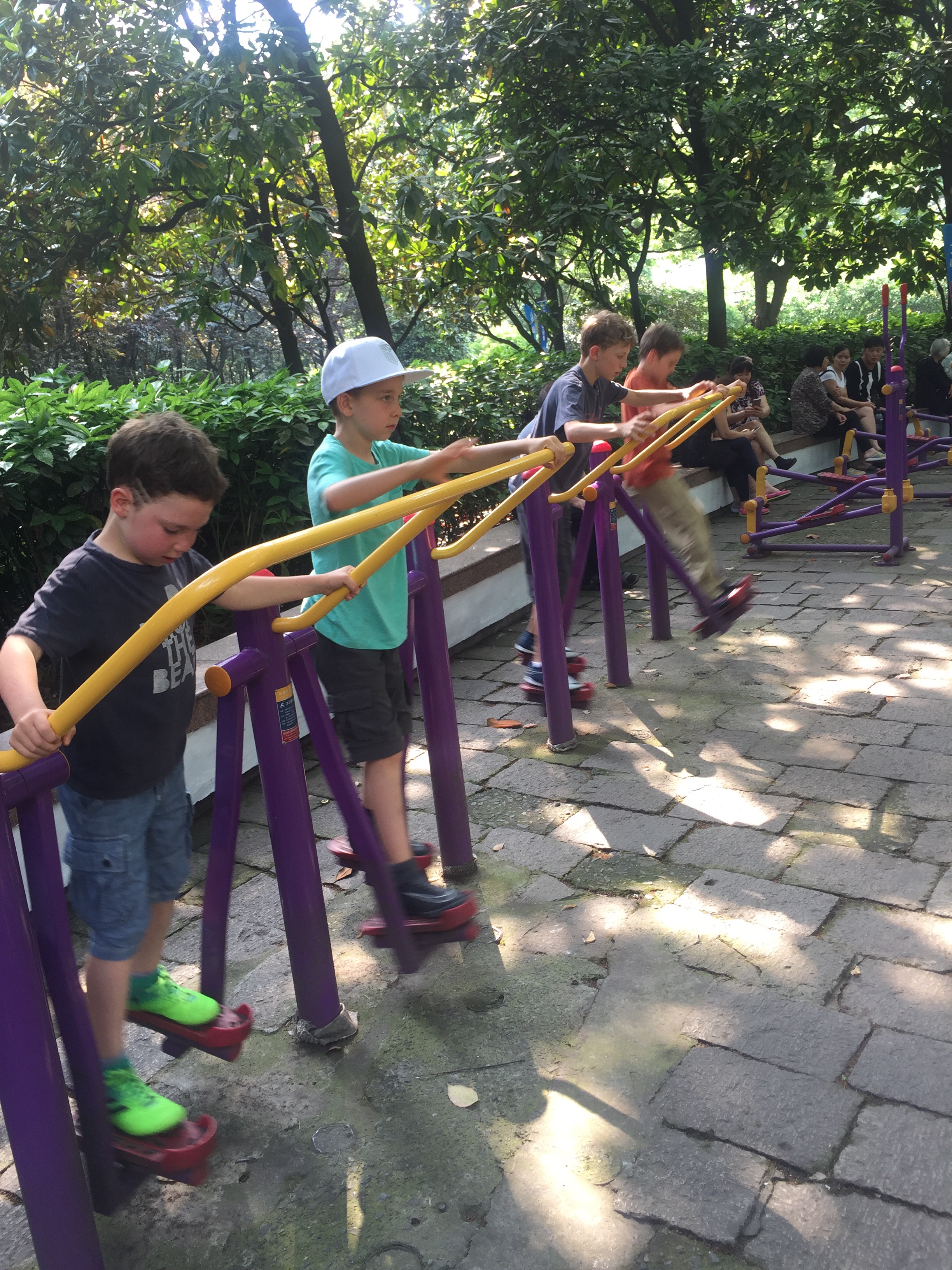 There is so much within walking distance and many of the streets are tree lined and beautiful. Bikes everywhere! The yellow ones are available for anyone to use, you text a number and receive a code in return to unlock the bike. Pretty cool system…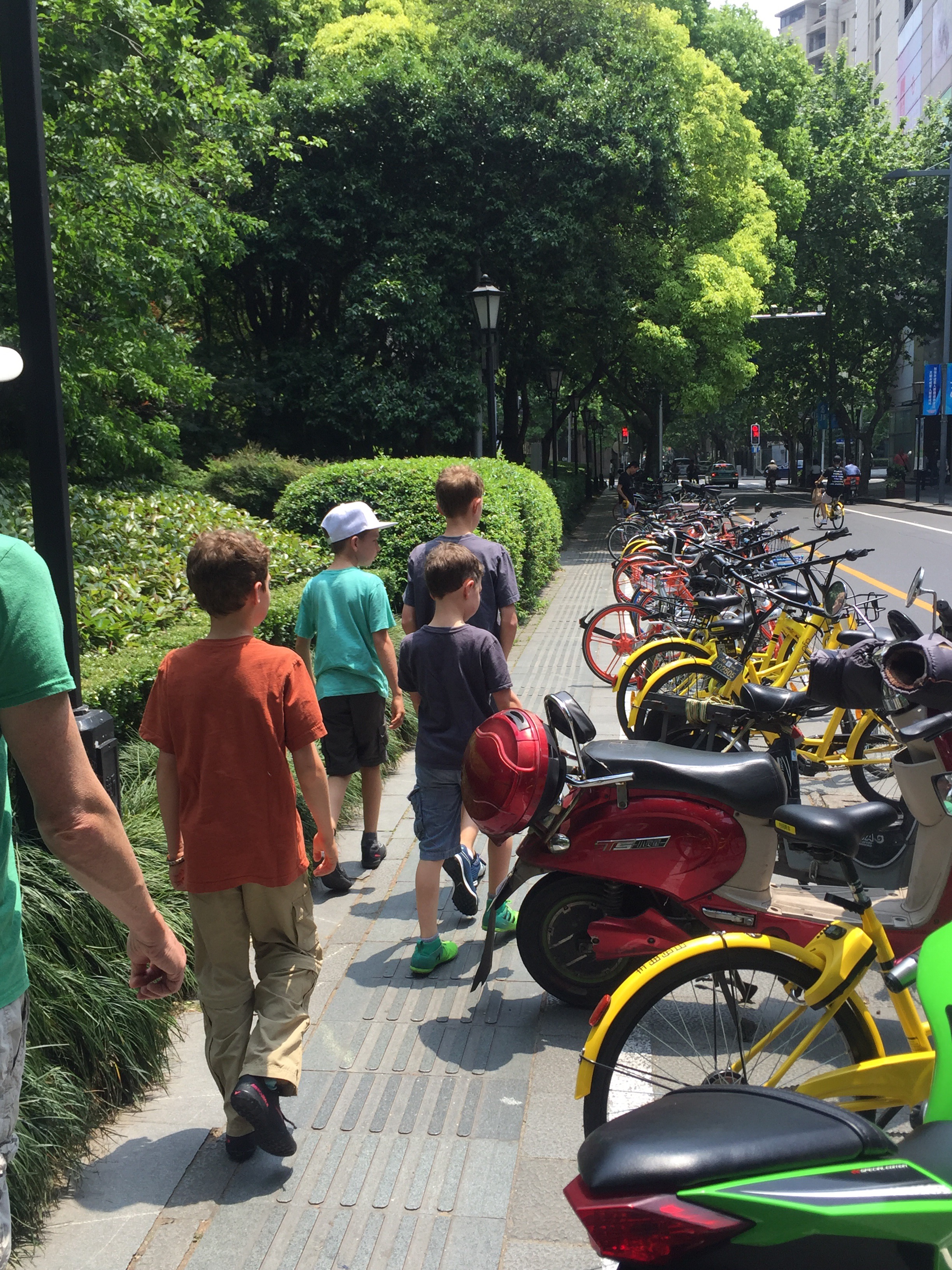 We discovered a darling pedestrian only area called Xintiandi with lots of yum restaurants and cute shops. All the trees are key for beating the heat. It's in the low 80s here and will only get hotter…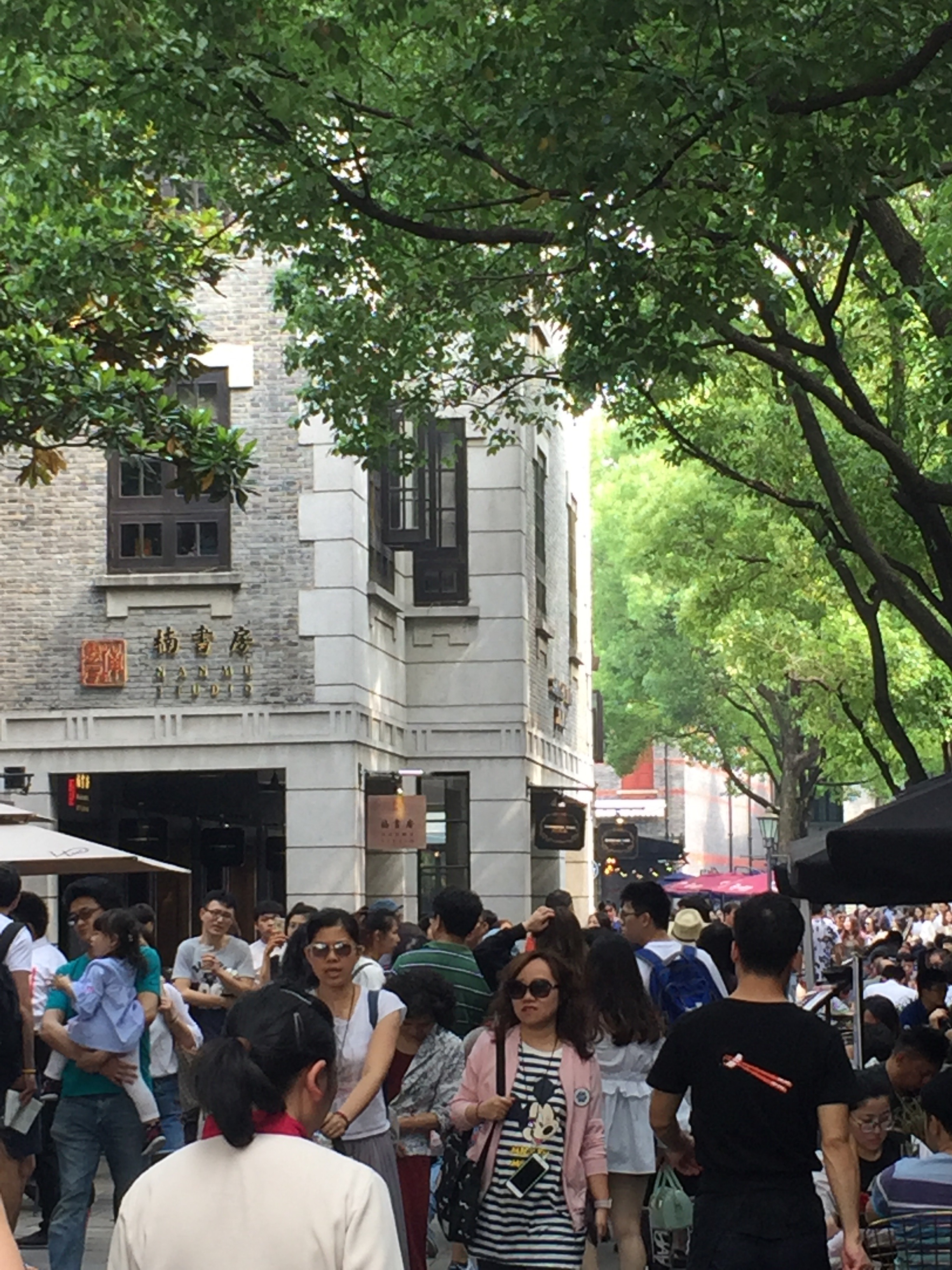 Coffee shops seem to be a thing here, we've tried 3 so far, this one was a fav and had charming window seats. It's called Mellower Coffee and they serve the strongest coffee we have had so far….
The apartment is great and everyone loves having views like this from every room.
Happy Mother's Day to everyone! We'll be celebrating Mothers Day next week – we need time to find worthy brunch place 😉
Zaijian!