WOW. With all sorts of new types of building and style comes a change in your life.  When I first saw the new structures it was beautiful, the art combined with the beautiful colored and ideas formed a place of sanctuary. Things we consider to be a delicacy would be normal here, take this sculpture for an example; would you have that in front of your house or store etc.?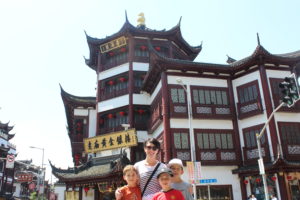 At first we had problems finding the actual sanctuary. It was so weird that it was not positioned behind all of the bizarre and shops.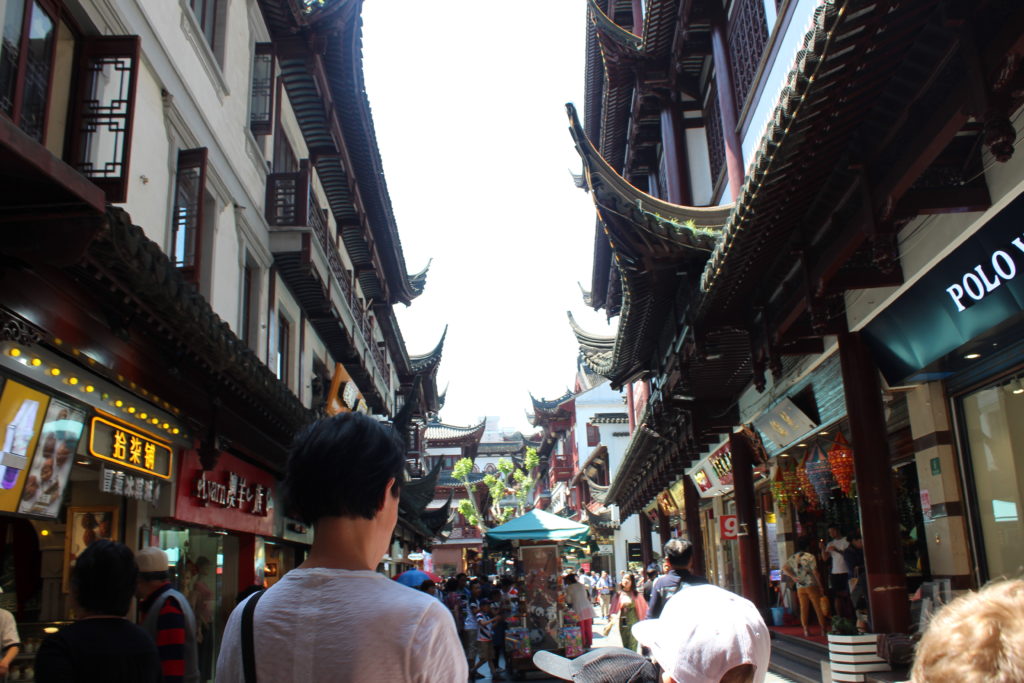 On the way there through, we had to go across a old bridge it was awesome. The bridge itself was not exactly exiting, but I did enjoy the old style of buildings all around.
We also loved the cute turtles in the pond lake thing, and at one point we found a mother and a baby. other wild animals appeared like geese, duck and koi.
The rest of the trip was mostly the same, but each one still had it's own awesomeness. My favorite things were the rock formations, my little brothers also loved it. They were supposedly made of hollowed jade.  I loved how peaceful it was no matter how many people had been through it,  I thought about how quiet it was. Not to mention that it was so nice and pretty. If we had visited it right after it was made it would have looked the same (maybe not as much litter). So, I would definitely recommend visiting this.